Window Shades For Your Los Angeles Area Home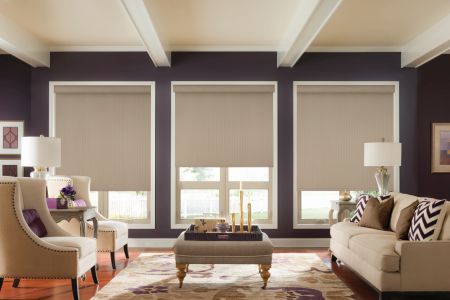 Life is sunny in Los Angeles, California. Sometimes, the sunlight is a wonderful addition to your interior spaces but when you want some privacy or less glare, you'll want the right window shades for your home or business.
Trust NNK Window Covering to offer a vast array of custom window shades in beautiful fabrics and styles to enhance your home. Our design team and our master installers are constantly educating themselves on the latest advancements in custom window treatments so they can serve you better each and every time we provide service.
When you establish a partnership with a Los Angeles window treatment company who's focused on customized service, you give every room a signature look that others are sure to take notice of.
Our professionals can help you select the style and fabric which coordinates with other elements of your room. These elements include different colors, textures, lengths, and designs. With our array of styles, you can easily find the right window shades to make your space more beautiful and more functional at the same time.
Roman Shades
Roman shades are more than functional. When you shop for Roman shades, you can find custom options in designer fabrics that also take your interior design to the next level.
Hunter Douglas Design Studio™ Roman shades are available in four traditional styles and beautiful timeless designer fabrics. They can be customized with complementary tapes, trims, and valances.
Vignette® Modern Roman shades are a good choice for window treatments if you have children and pets. The cords aren't exposed and don't dangle. They offer an uncluttered look for your home. You can select from a variety of different beautiful fabrics which are low maintenance and easy to clean.
The Solera® Roman shades are made of non-woven and woven fabrics which offer a sculpted, fluid look. This Roman shade is made with cellular construction in light-filtering and room-darkening styles.
Honeycomb/Solar Shades
With energy costs constantly fluctuating, the smart homeowner is now searching for ways to make their own homes more energy efficient. When the temperature outside begins to drop, the natural light from the Southern California sun becomes your greatest ally.
Our high-quality honeycomb and solar shades from brand names like Hunter Douglas help you keep the interior of your home or office as cool as possible without shutting your entire team off from the outside world.
Form and function go hand-in-hand with the window shades we handcraft specifically for the clients we serve. Our window shades are built to do more than just simply match your Los Angeles home's interior, they bring your interior design to life!
Roller Shades
We offer custom roller shades in all sizes, and you can make your selection by choosing how much light you want to allow into your interior spaces. Some fabrics are meant to filter the light gently while thicker fabric woven shades in blackout styles will make sure no light gets through - ideal for bedrooms.
Sonnette™ cellular roller shades are from Hunter Douglas, one of our favorite manufacturers. They are made with unique curved shape, which gently diffuses the light through your window. These roller shades provide an amazing ambiance and character to the room.
Woven Shades
Any home or business in the Los Angeles area can benefit from fabric woven shades. You can even use woven shades on your patio doors and French doors to filter out the light.
While some people may use other window treatments, fabric woven shades are better at keeping the light out. Our woven shades can be installed on tracks and motorized to provide easy control over how much light gets into your room at any given time.
Also from Hunter Douglas, the Alustra® Woven Textures® is a blended weave of fabric fibers that create a high-end look in your rooms. They're available in a range of light-filtering woven fabrics, gliding panels, and dual roller options.
The Provenance® Woven Shades collection are hand-woven from natural fibers which offer a natural beauty for every window in your home or office.
Pleated Shades
You can choose from an array of pleated shades by Hunter Douglas in bold, modern colors ranging from blue to orange and every color in-between. Our pleated shades are a beautiful cost-effective solution available in fully motorized operating systems, Top-Down/Bottom-Up, and Easy-Rise lift systems.
5 Reasons Choose Plantation Shutters
Are you thinking about purchasing Plantation Shutters but aren't sure if they're the right solution? As part of our job at NNK Window Covering, we help people to choose the right window treatments fo […]
Shades VS Blinds
Shades and blinds offer both form and function to enhance your windows. As a Los Angeles window covering company, we're happy to educate you on the differences between shades vs. blinds and where eac […]