5 Top Reasons People Choose Plantation Shutters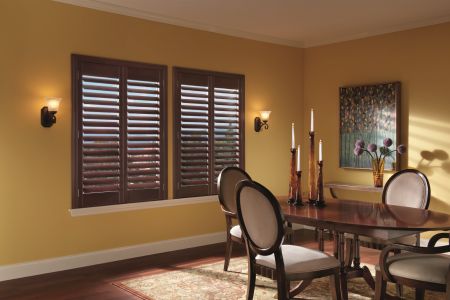 Are you thinking about purchasing Plantation Shutters but aren't sure if they're the right solution? As part of our job at NNK Window Covering, we help people to choose the right window treatments for their homes and businesses.
Our design professionals are often asked which shutters, blinds, or shades would look best and work the best, so we thought we'd share the following 5 top reasons people choose Plantation Shutters over anything else.
Plantation Shutters Offer Long-Term Value
Most people go for Plantation Shutters for the long-term value they offer. A good quality custom shutter in faux-wood or real hardwood is made to last a lifetime.
Quality Plantation Shutters Are Durable
People want a good brand of Plantation Shutters that offer an LTD Lifetime Warranty because they're made to last. The durability of these products means they don't have to be replaced, as long as they're maintained and treated right.
They Help With Energy Efficiency
Both our hardwood Plantation Shutters and Poly Shutters offer insulation for the window. Since we custom fit them to the window, they have fewer gaps to let the heat from the sun in. Not all brands are so well made, so be sure to look for a good-quality shutter that's insulating.
They Offer Light Control & Privacy
The same heat from the sun that comes in through your windows also creates glare and fades out the furnishings.
People choose Plantation Shutters to protect their carpeting, hardwood floors, and furniture from UV color fading. Be sure to choose a finish or a faux material with UV ray resistance!
The flexible privacy control is also a plus. People want to be able to completely close their window treatments for privacy or open the louvers to let the view in.
Offers Classic Style & Elegance
Plantation Shutters are very popular in homes of many different styles. The clean lines and modern construction of today's styles look clean and uncluttered.
People from all over the country, including coastal regions and mountainous areas, are drawn to the classic, old Georgian mansion look of Plantation Shutters. We should know, we sell plenty of them in the Los Angeles area!