Shades vs. Blinds - What Are The Differences & Which Works Best?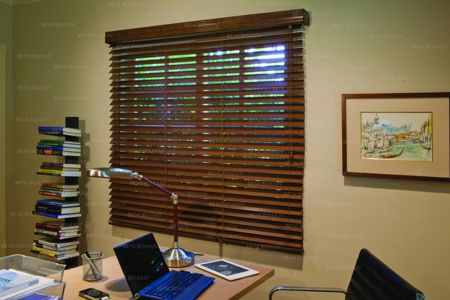 Shades and blinds offer both form and function to enhance your windows. As a Los Angeles window covering company, we're happy to educate you on the differences between shades vs. blinds and where each option would work best.
It's not unusual for us to be asked questions like this because there are so many different window treatments available on the market. If you've been thinking about whether shades vs. blinds will work best and what the differences are, read on for some helpful tips.
Shades vs. Blinds for Interior Design
Which is better, shades vs. blinds for your interior design? This one's on you!
There are so many beautiful window shades and blinds available today that you'll be hard pressed NOT to enhance your interior design with either.
One comment our Los Angeles window blind company wants to make, though, is how the beautiful designer fabrics in our collection of window shades can make a huge impact on your interior design.
A good quality window shade can do much more than blinds, yet our wooden blinds are still out of this world. They're true furniture for your windows.
Shades vs. Blinds for Sunny Windows
Both blinds and shades work well for sunny windows. Shades are made of one solid fabric, so they do offer more light darkening for the room. However, many people like to let some light in so they go for window blinds.
Both our vinyl and real wood blinds are natural insulators, so if you prefer this type, look for a quality brand that resists UV ray damage and is made of insulating materials.
Shades vs. Blinds for the View
The only type of shades you can get which still allow you to see the view of L.A. through your windows are sheer shades. Other than an opaque window shade you can see through, your best bet is to choose window blinds if you're wanting to keep the view.
Blinds can be fully opened or you can just adjust the louvers as you want whereas shades only lift up or close completely. With quality window blinds, the louvers are thin and sleek, adding a modern look to your interior design yet allowing the view through them.
Shades vs. Blinds for Privacy
Window shades offer more privacy than blinds, simply because they're one full panel of material. We just mentioned how blinds are better for the view, but when it comes to privacy, opt for shades.
You can find fabric shades in a wide range of opacities from sheer to blackout styles. Have them motorized and installed on tracks for complete privacy and light control.